Haven't You Heard? I'm Sakamoto (坂本ですが  Sakamoto desu ga, lit. "I'm Sakamoto, you know?") is a Japanese manga series written and illustrated by Nami Sano. The manga follows a high school student named Sakamoto, who has a reputation for being the "coolest" person among the entire student body. The series has been licensed for an English release by Seven Seas Entertainment. A television anime adaptation was announced and aired on April 8, 2016.
Sakamoto (坂本 Sakamoto) Voiced by: Hikaru Midorikawa
The protagonist of the series who is a model student for all in his school. He is the perfect man who can solve any problem with a kind yet unflappable persona. Because of this, many girls fall for him, and his male classmates resent him. Although he acts strangely sometimes (such as doing weird poses or acting sneakily), it only adds to his coolness. Sakamoto has a range of 'secret skills' which allow him to do various things, such as catch bugs or blow bubbles.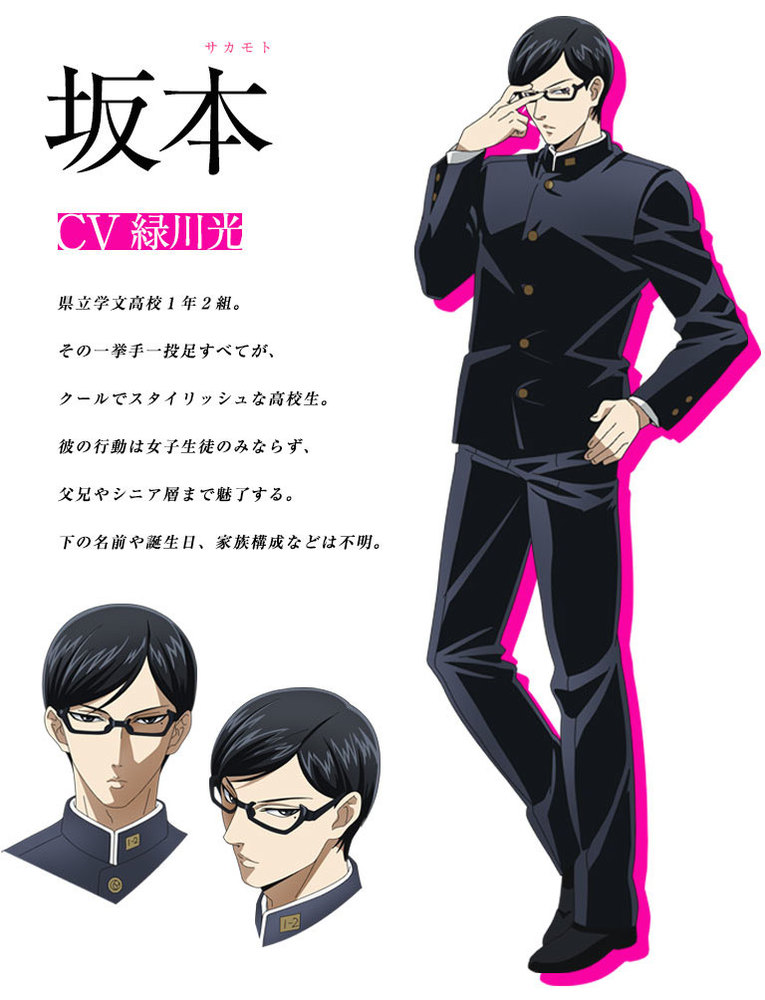 Yoshinobu Kubota (久保田 吉伸 Kubota Yoshinobu)
Voiced by: Akira Ishida
A student who was being bullied for money until Sakamoto helped him get a part-time job at McDoodle's. Kubota managed to stand up for himself in dealing with the bullies, and now hangs out with Sakamoto. Like Sakamoto, he has 'secret skills', though they are all related to fast food.
Yūya Sera (瀬良 裕也 Sera Yūya)
Voiced by: Showtaro Morikubo
A male student who is in the same class as Sakamoto. He dislikes him for always stealing Sera's attention. Sera was a teenage model until an incident involving Sakamoto and a wasp, and now is a class clown who makes bee jokes.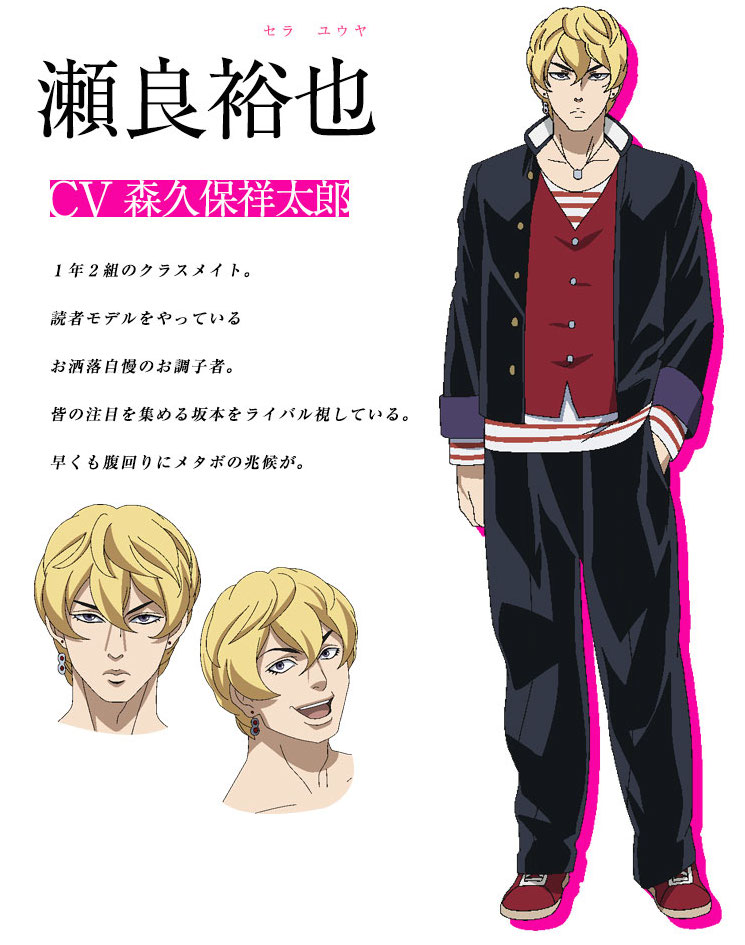 Atsushi Maeda (前田 あつし Maeda Atsushi)
Voiced by: Tomokazu Sugita
Nicknamed "Acchan". Sakamoto's former bully, and part of a three-member delinquent group. After being bested by Sakamoto, Acchan no longer smokes, instead choosing to blow bubbles. He has a crush on Sakamoto.
Aina Kuronuma (黒沼 あいな Kuronuma Aina)
Voiced by: Yui Horie
A female student in Sakamoto's class who falls for him. She is very popular with men but has no interest for anyone else, which makes her disliked by the girls. She charms others to do her bidding by making them fall in love with her through 'love lessons'.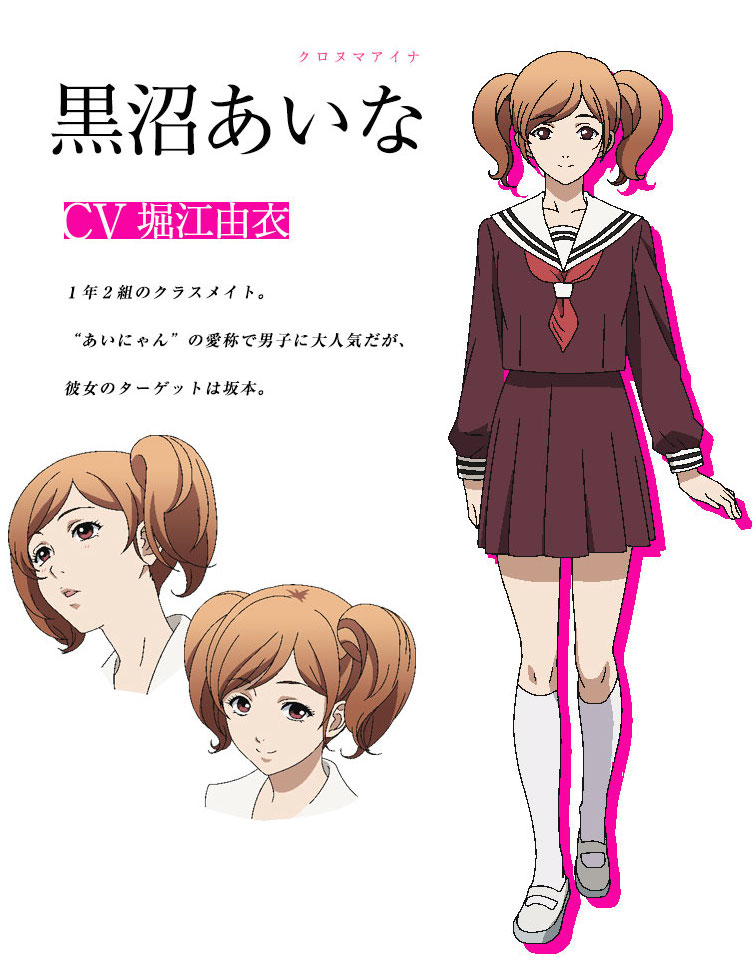 Mario (まりお Mario)
Voiced by: Ken Takeuchi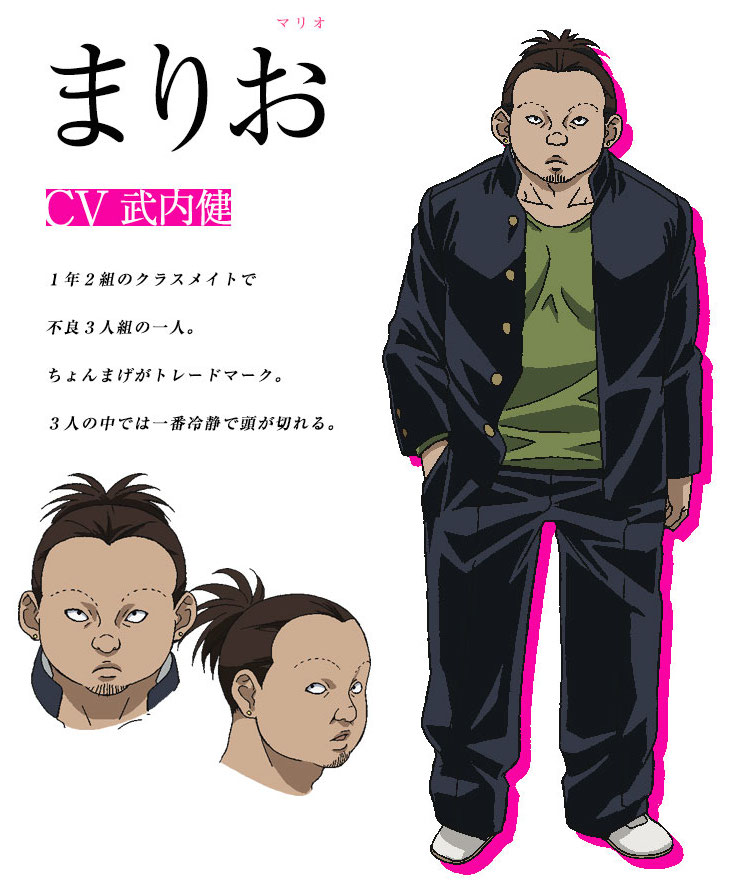 Ken Ken (ケンケン Kenken)
Voiced by: Nobuyuki Hiyama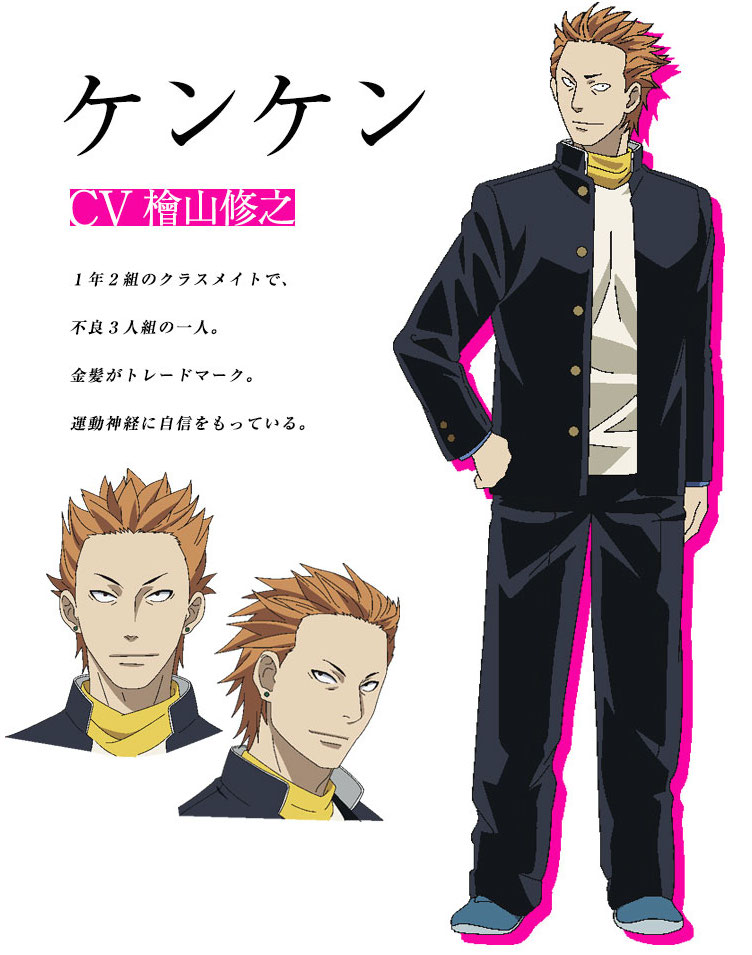 Megumi Fujita (藤田 恵 Fujita Megumi)
Voiced by: Mai Nakahara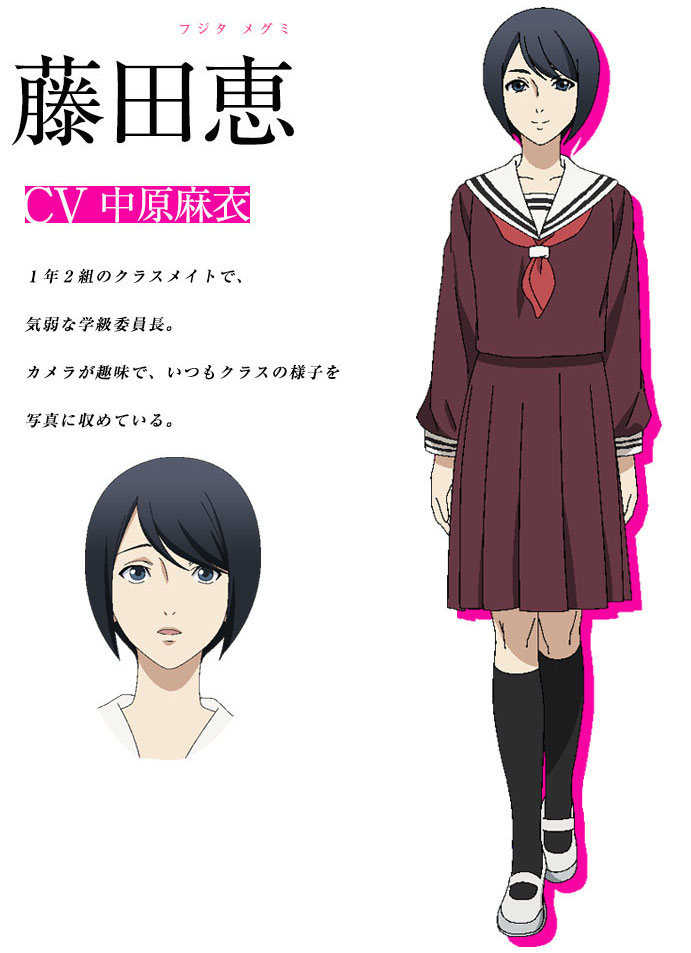 Kana (カナ Kana)
Voiced by: Yukari Tamura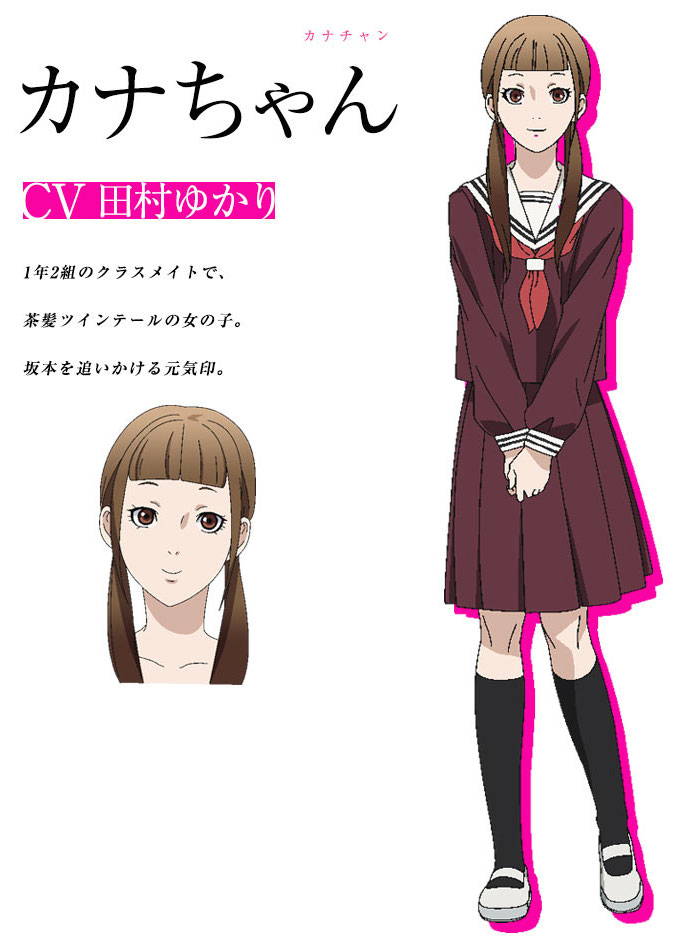 Mī-chan (みーちゃん Mī-chan)
Voiced by: Kana Ueda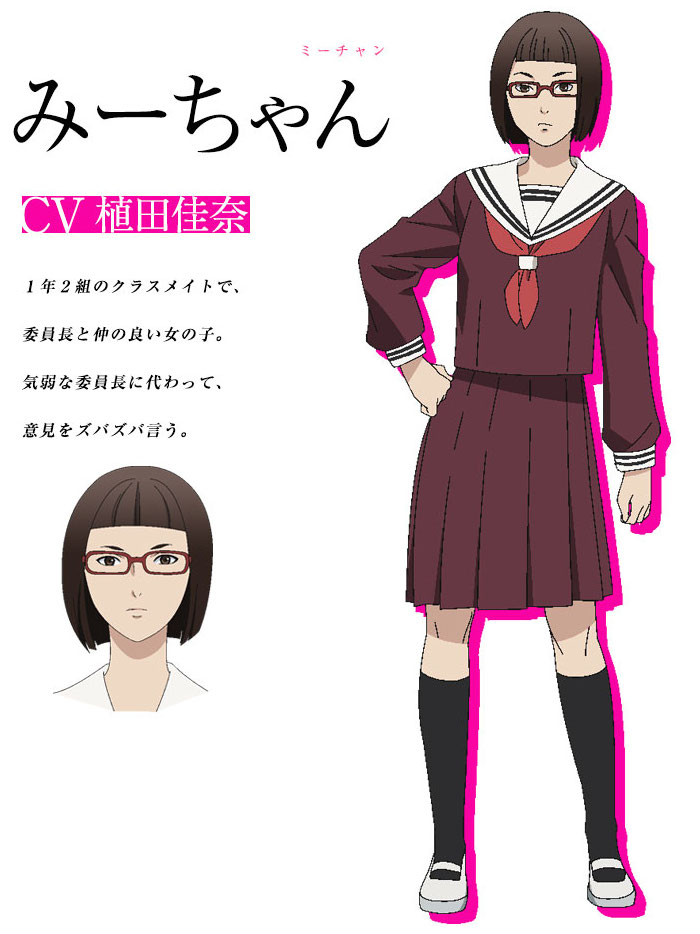 Yagi (八木 Yagi)
Voiced by: Hitomi Nabatame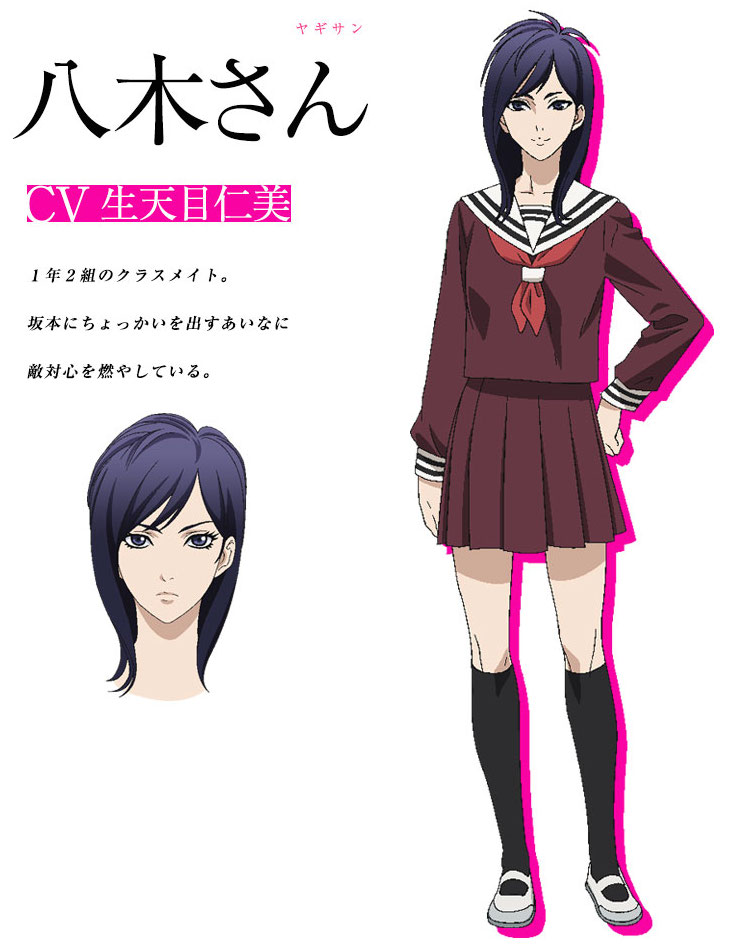 Tanaka (田中 Tanaka)
Voiced by: Saki Fujita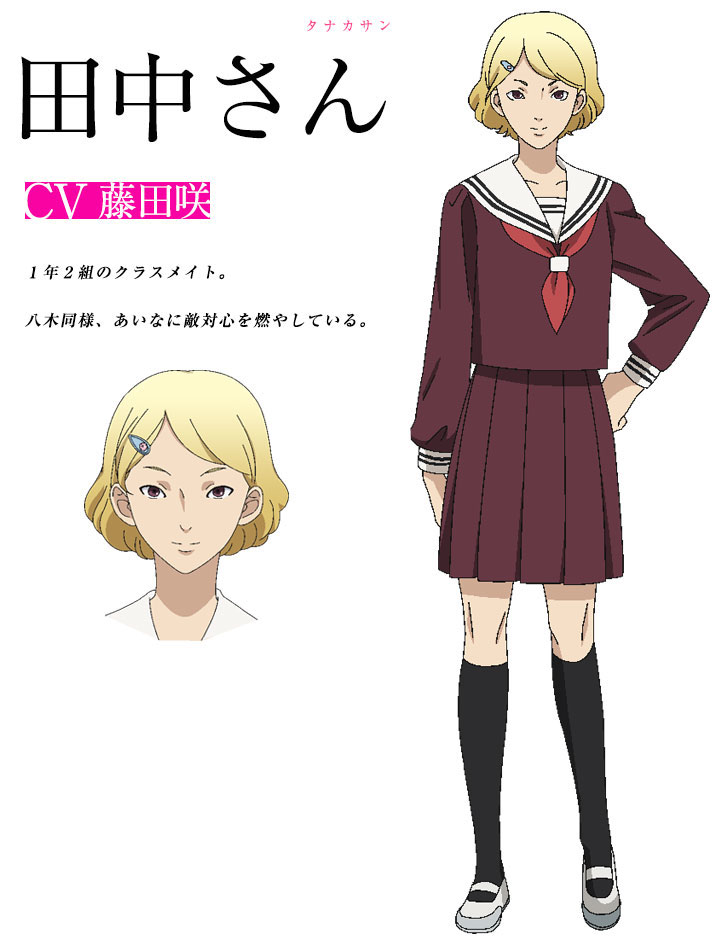 Erika (エリカ Erika)
Voiced by: Mikako Takahashi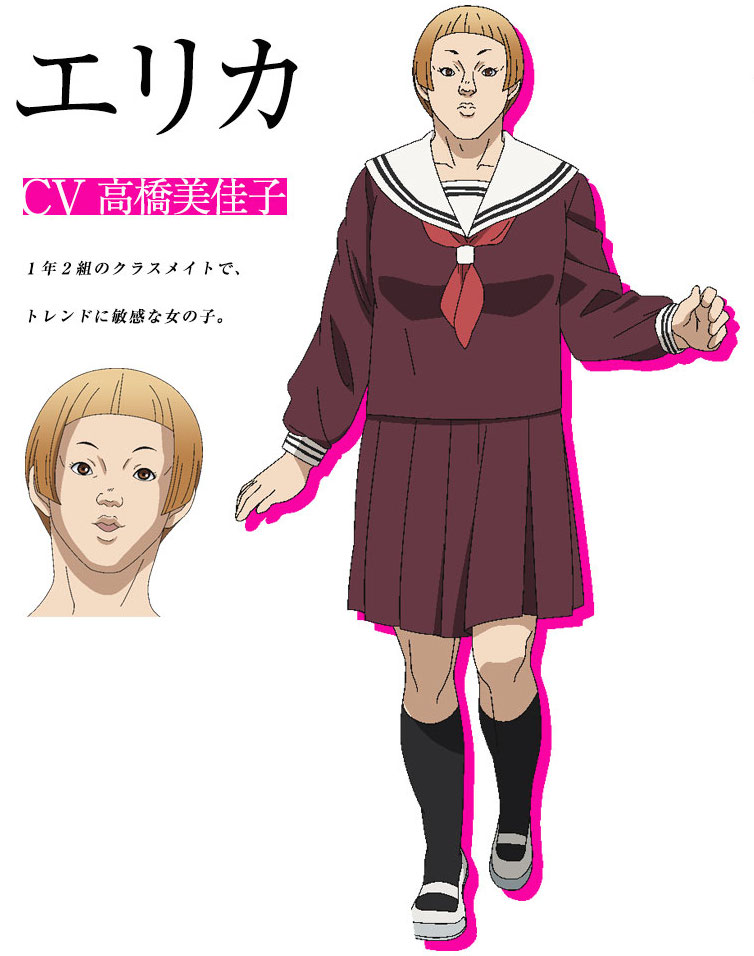 Morita (森田 Morita)
Voiced by: Tomoaki Maeno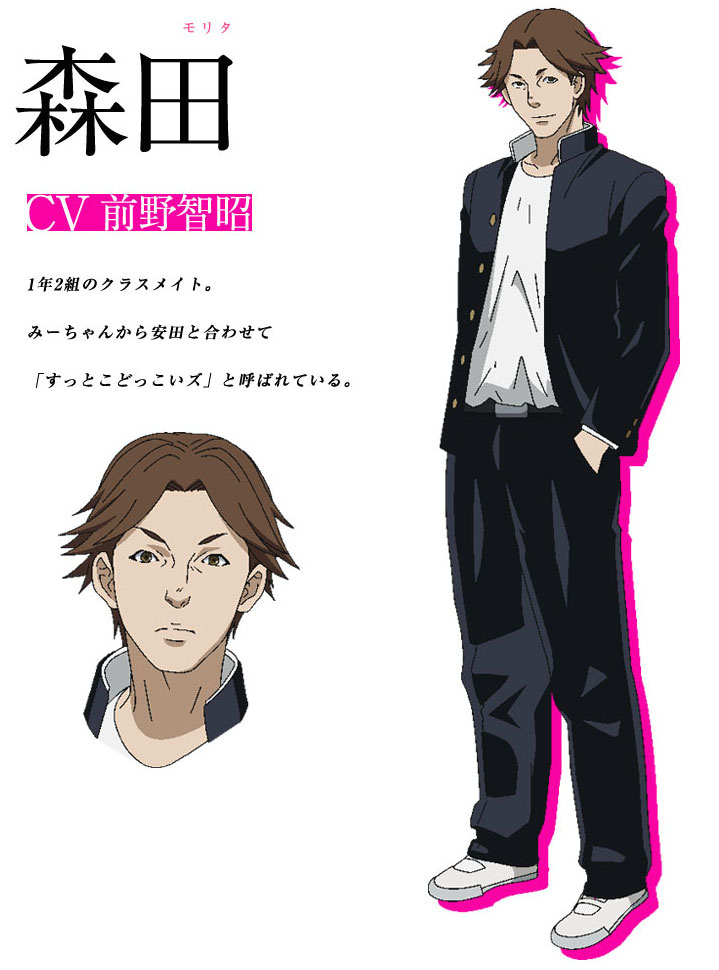 Yasuda (安田 Yasuda)
Voiced by: Tatsuhisa Suzuki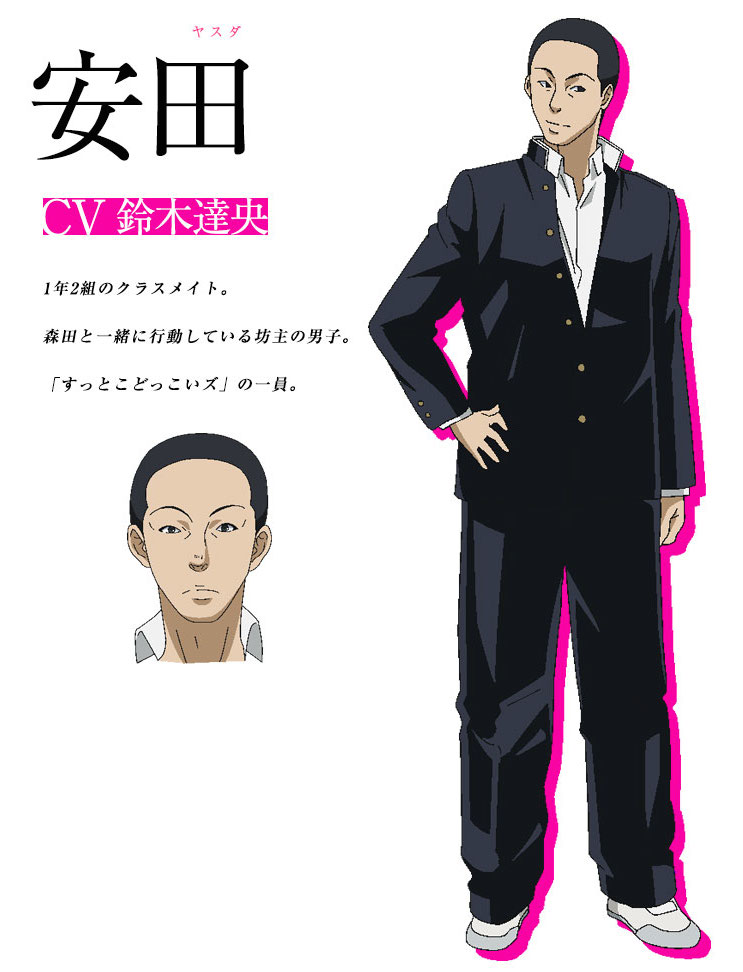 Shigeru Kobayashi (小林 茂 Kobayashi Shigeru)
Voiced by: Masahito Yabe

Kakuta (角田 Kakuta)
Voiced by: Jouji Nakata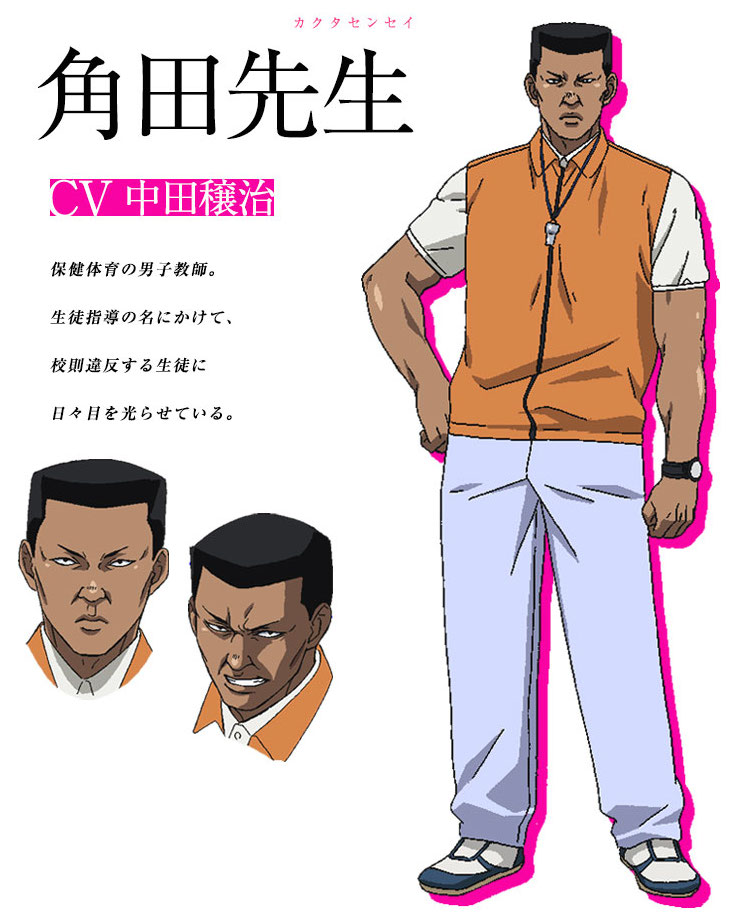 Shigemi Kubota (久保田 茂美 Kubota Shigemi)
Voiced by: Kujira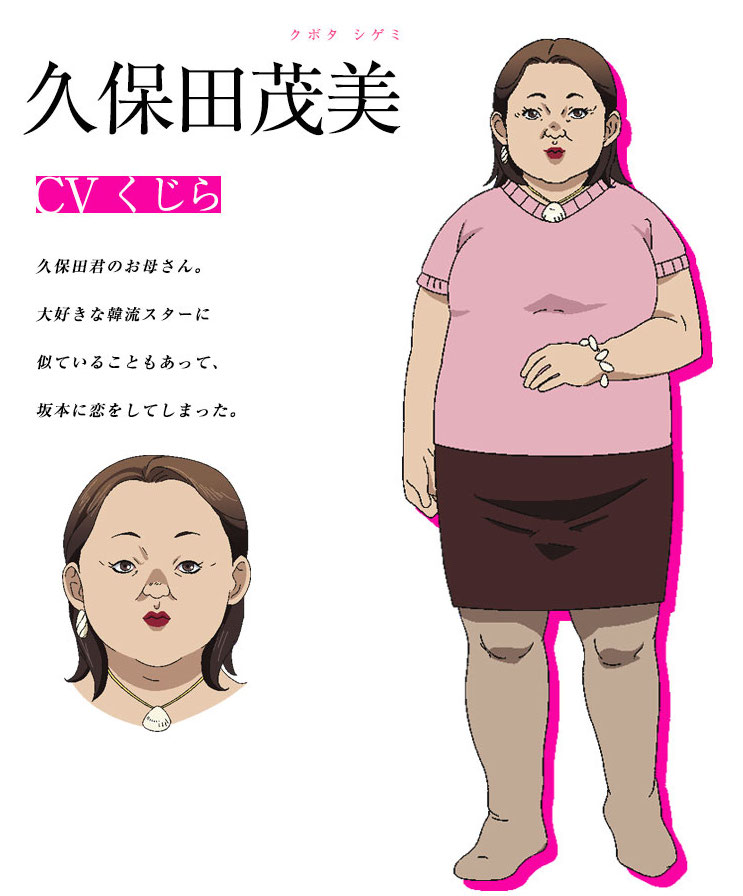 Maruyama (丸山 Maruyama)
Voiced by: Tetsu Inada
8823 (Hayabusa) (8823 Hayabusa)
Voiced by: Koji Yusa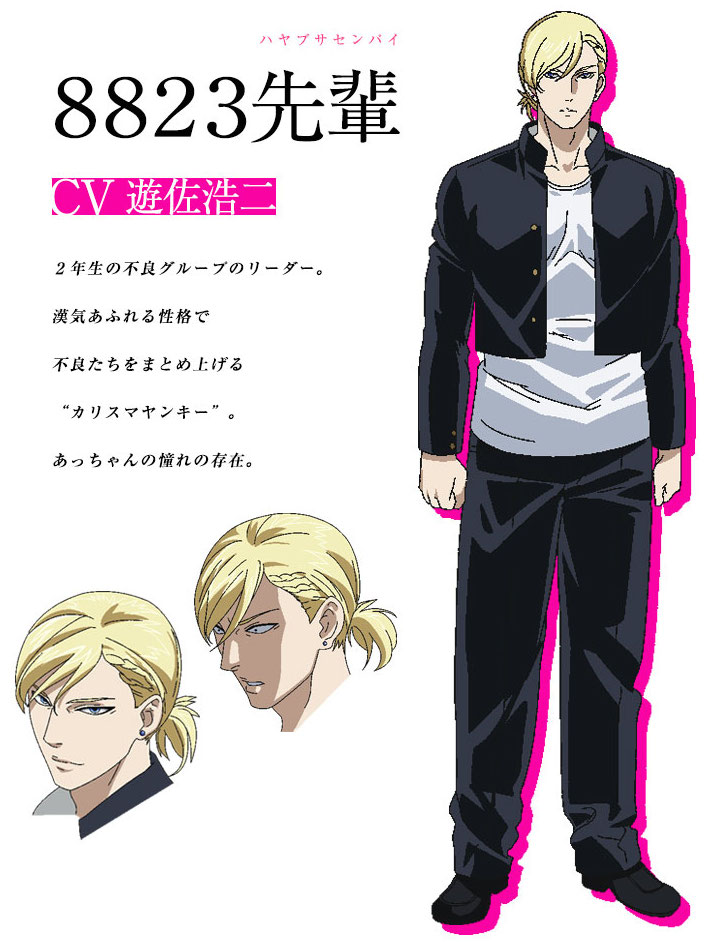 Fukase (深瀬 Fukase)
Voiced by: Mitsuo Iwata
Shop for Haven't You Heard? I'm Sakamoto Costumes here : http://www.skycostume.com/sakamoto-desu-ga